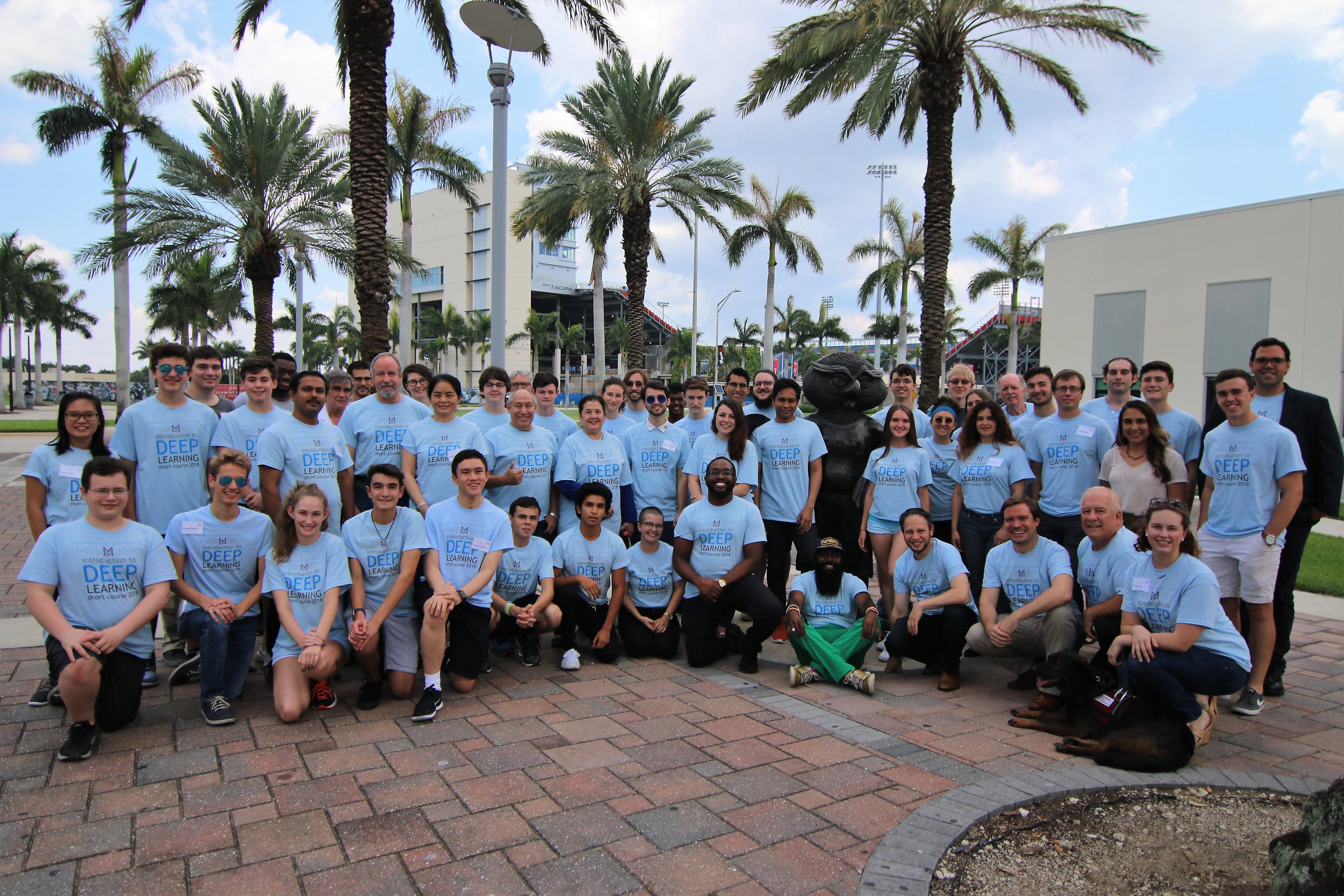 Overview of 2018 Short Course
---
In 2018 we piloted our Introduction to Deep Learning Summer Short Course, and we were blown away by the responses of our participants! Those involved with the course reported learning an incredible amount and enjoyed the experience. Here are some of the feedback we received:
We hosted participants from all over the world, ranging from high school students to faculty members at other universities. Our short course was intended to be a gentle introduction for people with little to no experience. In fact, over half of our participants had less than three years of experience with either coding or research. However, we also had participants that have made careers in programming enrolled in our short course.
We spent three and a half days together and covered everything from programming deep neural networks to the theory behind them. In an effort to measure our efficacy, we asked students how comfortable they felt with Convolutional Neural Networks, Fully Connected Networks, Generative-Adversarial Networks, and Unsupervised Learning conceptually and "in-practice". We surveyed our participants at the beginning and end of the course and were floored by the results.
We are excited to offer this course again in Summer 2019. Check out the our events tab for more information!