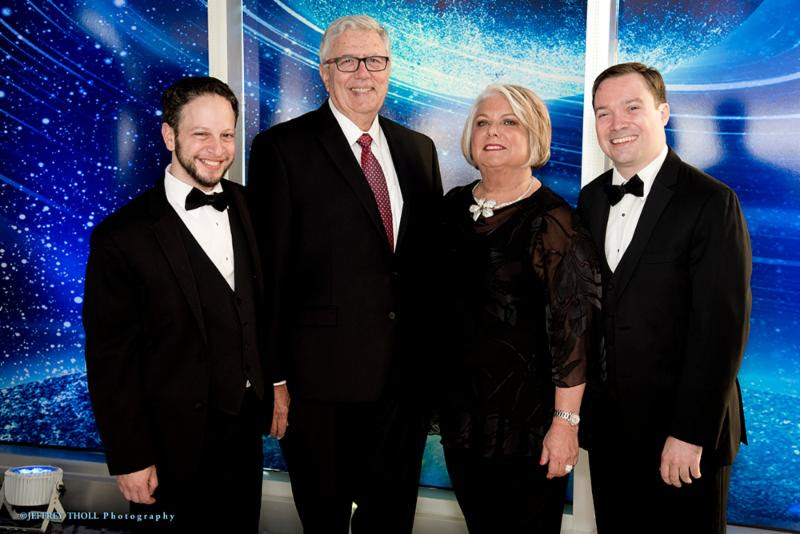 MPCR Recieves One Million Dollar Donation to Build The Rubin and Cindy Gruber Sandbox
---
The 2019 Presidential Gala celebrated the announcement of a one million dollar gift to establish the Rubin and Cindy Gruber Sandbox in the FAU library. This 3,400 sq. foot space will house the MPCR lab and invite students, faculty and industry partners from every discipline to learn about and develop research in artificial intelligence and deep learning.
The Wimberly Library is excited to be the home of The Rubin and Cindy Gruber Sandbox. Thanks to a $1 million gift to the University by the Grubers, library space will be transformed into a state-of-the-art artificial intelligence lab. A 3,400 square-foot space that was used for offices is being redeveloped in partnership with the Charles E. Schmidt College of Science, and the Machine Perception and Cognitive Robotics Lab (MPCR).
Construction began in June 2019 with an expected completion in the Spring of 2020. Once opened, this library space will serve students from across FAU in their exploration of the fast advancing field of artificial intelligence.
The Rubin and Cindy Gruber Sandbox represents the jewel in the crown of our evolving vision of the modern academic library, an ongoing transformation of library spaces and services to meet the needs of today's students