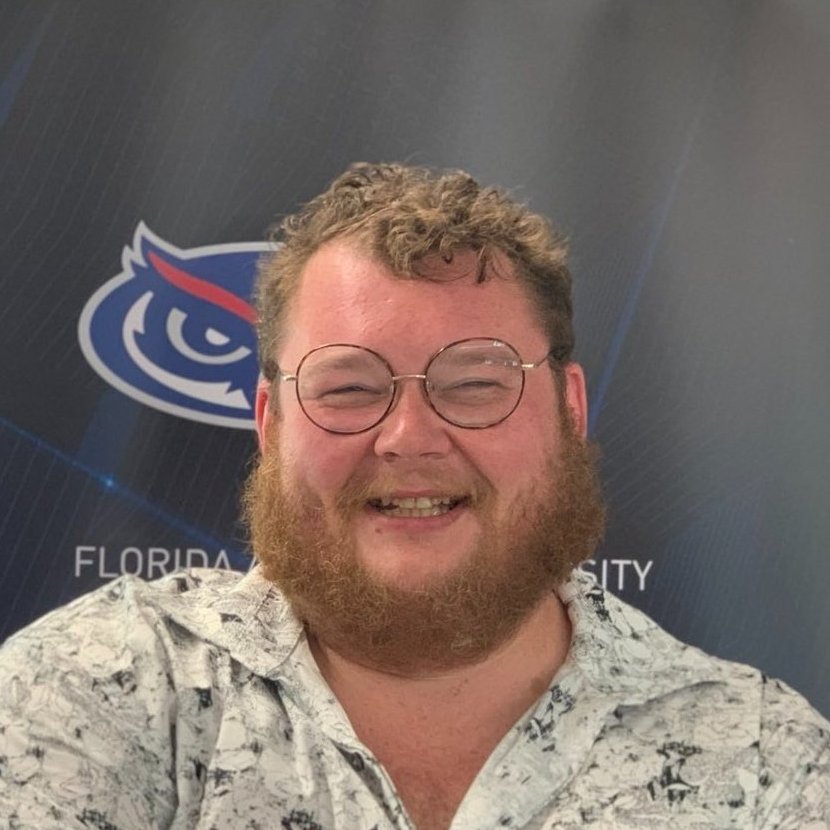 Garrett Mindt, Ph.D.
Assistant Professor
Program Director of Future Consciousness Initiative
🔗 Contact Information
Department of Philosophy and
Center for Future Mind
777 Glades Road
Boca Raton, FL 33431-0991 USA
Social Science Building (SO-44)
Room 383A
[email protected]
🔗 Education
Postdoctoral fellow, University of Wisconsin-Madison, Department of Psychiatry
Ph.D., Philosophy, Central European University, Budapest, Hungary
🔗 Currently Teaching
🔗 Personal Website
🔗 Photos
🔗 Biography
Garrett Mindt, Ph.D., researches philosophy of the mind, philosophy and science of consciousness, philosophy of artificial intelligence (AI), metaphysics, epistemology and related issues in philosophy of science. Before joining FAU's Center for the Future Mind, he worked on the philosophical foundations for a science of consciousness as the Elizabeth R. Koch Research Fellow for the Tiny Blue Dot Foundation for Consciousness Studies with his advisers on the project Giulio Tononi and Christof Koch. While conducting this research he was a postdoctoral fellow at the University of Wisconsin-Madison in the Department of Psychiatry. Mindt received his doctorate degree under the supervision of Tim Crane and Philip Goff at Central European University in Budapest, Hungary. His doctoral dissertation focused on whether it's possible to give an information-theoretic explanation of consciousness and what philosophical issues there are that arise from such an explanation of consciousness. Before his doctorate, he earned a master's degree at the University of Liverpool, United Kingdom, under the supervision of Barry Dainton and his bachelor's degree at the University of Arizona.
Currently Mindt is developing a novel information-theoretic neutral monism, with the goal of tackling two difficult but intimately related problems. The first is consciousness and its place in nature, and how best to give a scientifically and philosophically robust and convincing explanation of consciousness and the mind. The second issue, focused on the metaphysics/ontology of digital existence, whether that be metaverses, virtual reality or augmented reality, and what implications these new spheres of existence have on traditional philosophical questions like personal identity or existence of digital objects/selves, etc.
Mindt said his aim is to develop a more contemporary metaphysics and ontology that can accommodate the changing ontological landscape of the 21st century, and to bring a picture of reality more in line with the contemporary world. The goal is that this picture of reality will help navigate current and future changes in technology, developments in AI, the increasingly sophisticated knowledge of the mind and brain, and related philosophical issues. Ultimately, he said, a better philosophical understanding of these topics will lead to a future where human flourishing is achievable through the careful and ethical nurturing of new technology and increasingly digital lives and selves.